Lifting the Bonnet on Automotive Subscriptions
By Maddy Meacher & Carissa Kasim
4 minute read
Chances are you've heard of subscriptions… you might even have a few - think Spotify and Netflix. Subscription businesses have been popping up left, right and centre, and the automotive world has finally caught on.
In the past decade, the automotive industry has been facing serious challenges with a collapsing retail market, high auto loan interest rates, and low replacement rates. These challenges, along with emerging trend towards subscriptions and memberships, have paved the way for a whole host of new business models and innovations, causing a real stir in what has been a fairly undisrupted industry. Until now...
We've come along way from the horse-and-cart...
The new era of the automobile has arrived with a bang. The days of driving a car you owned to work, to drop the kids off or even to escape the city for a countryside retreat, are in the rearview mirror. Say hello to the new way of getting around.. Strap yourself in and enjoy the ride.
The likes of Uber and Lyft have been revolutionary in urban living. And while surge pricing may make a dent in our wallets, ride-sharing businesses are looking to combat this with a fixed-fare membership scheme.
Digital carpooling platforms
We are also seeing a new wave of options that encourage consumers to bid farewell to car ownership. Start-ups and challengers, such as Zipcar and CityMapper Ride, know that people are more interested in getting from A to B, rather than how they get there. This insight has driven the introduction of hop-on, hop-off shared taxis and affordable daily car hire
Manufacturer subscriptions
It's not just the new kids on the block who are leading the charge. Traditional manufacturers like BMW, Volvo and Porsche have seen the light, launching new subscription programmes for their vehicles. With this pivot they see diversified revenues, greater customer engagement and access to valuable car usage data.
The middleman is also feeling the pinch from increasing competition in the market. Legacy dealerships are in dire need of innovating and digitising their way of doing business. The latest disruptor, Drover, is a glimpse into the future of dealerships. Online-only, a highly diverse fleet, flexible agreement terms, tailored pick-up and drop-off, all-inclusive servicing - this is the true face of customer-centricity.
So, what can we expect to see in the future?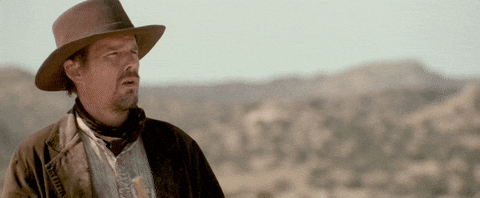 Stay tuned for the big arrival of the internet-of-things to the automotive industry. 5G, data sensors and other clever technologies will soon allow car companies to track every component of every vehicle on the road. *Gasp* This might sound scary but it has the potential to massively improve our driving experience and safety, keeping a focus on the things we truly value. Put simply, the car industry is becoming data-driven. Those who are smart with their data will thrive in this new digital era, those who don't will die.
Just like the 2008 launch of Apple's App Store created brand new secondary markets for third-party apps, the transition to a connected car will bring with it a wave of new opportunities for companies not currently in the mobility space. You know how Apple's Health app can track your activity, sleep, screen time, the list goes on... Well, apps will be popping up to allow you to track your routes, mileage, petrol consumption, and more. The outcome of the connected era could be a whole new economy of businesses within the automotive space.
Manifesto Thinks…
The shift to subscription business models in the automotive industry is still in its infancy. A number of car manufacturers have yet to embrace the shift to vehicle-as-a-service for fear of cannibalising existing revenue streams. However, the opportunity is clear, and more and more businesses are tapping into it. So, expect the major players - and new entrants - to establish their core automotive offerings around this business model.
One of the keys to any successful membership proposition is engagement. The businesses that will emerge as winners over the course of the next few years will be those that can cut through the noise and deliver an automotive proposition that delivers ongoing, regular value to its consumers. The exciting and innovative ways they achieve this? Watch this space.
Our Membership Economics Event
Want to find out more about how to make money out of membership models? We are hosting a breakfast briefing at 8am on 30th April at the h Club in London. With experience helping clients to build and improve their membership propositions, we like to think we know what we're talking about.
Click here to request a ticket. We hope to see you there!